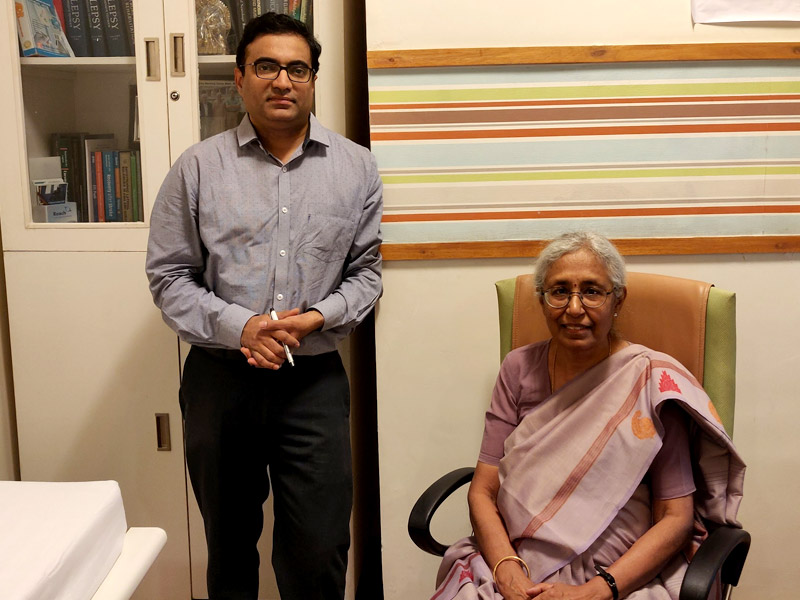 Diagnosing Neurological Diseases Through Simple Blood Tests
An idea that started a journey is now unfolding as a game-changer in deciphering brain pathologies!
"Though there is no cure for Alzheimer's disease, early diagnosis could alter the disease trajectory. Many patients with mild-to-moderate Alzheimer's dementia can live with the disease for several years, with a good quality of life, with access to the optimal treatments and resources, and proper planning," says Dr. M. V. Sasidhar, Chief Scientific Officer at Apollo Hospitals Educational and Research Foundation, Hyderabad, and Founder of UrvogelBio.
Today, Alzheimer's disease (AD) impacts almost 47 million people worldwide, out of which 4.1 million are in India alone. However, a conservative estimate shows that only 10% of dementia patients in India are diagnosed. The main reason for this is the absence of known methods for easy, early, and accurate disease identification in the central nervous system (CNS). While neurologists and psychiatrists can diagnose Alzheimer's dementia with some accuracy through existing diagnostic methodologies, they cannot do so before they fully manifest themselves into clinical symptoms. By this time, it is usually too late to manage the disease.
"As the brain is housed in the skull, diagnosing brain pathologies become complicated and challenging. Invasive processes are needed to access the brain tissue, which are excruciating procedures," says Dr.Sasidhar, talking about the problem he is trying to address.
In case of AD, the changes in the pathology of the brain start nearly 10–15 years before clinical dementia sets in. If this is diagnosed in the early stages, treatment can be provided in a better manner.
To address this massive clinical gap in our ability to diagnose dementia and other CNS diseases in a timely manner, Dr.Sasidhar and Dr. Subhashini Prabhakar, Senior Neurologist from Apollo Hospitals, Hyderabad, formed UrvogelBioPvt. Ltd, in 2017.
At UrvogelBio, Dr.Sasidhar and his team have come up with a revolutionary, biofluid-based diagnostic platform that is aimed at helping patients effectively manage physical brain pathologies, including AD. This unique platform is based on exosomes—nanoparticles that contain RNA and protein, and are present in almost all bodily fluids. These exosomes can provide information on cellular activity, much like molecular tweets. Dr.Sasidhar's platform decodes the information in these exosomes to arrive at a diagnosis, which makes the process nearly non-invasive.
The ability of this technology to access a particular cell type from any peripheral body organ, refined with deep learning algorithms for increased precision, is unique and commendable. Moreover, this platform will not only help in the early diagnosis of AD but can also help distinguish the disease from other neurodegenerative diseases, using the built-in algorithms of the diagnostic platform.
"Our diagnostic technology can screen early AD and help push the clinical expression of dementia by over a decade. This is possible through lifestyle changes, antioxidant therapies, and disease-modifying therapies that are being developed. Currently, there are no validated early and easy diagnostics for identifying AD," says Dr.Sasidhar.
Moving forward, Dr.Sasidhar and his team plan to complement their exosome technology with imaging platforms. It is also worth noting that research is already ongoing at UrvogelBio for the diagnosis of Parkinson's disease and multiple sclerosis, using this same platform.